BETTER - EFFICIENT - AUDITING - NOW

BETTER EFFICIENT AUDITING NOW
Bean is a digital program for audit trainees
It is a complete simulated audit taking trainees from pre-engagement activities to wrapping up
This is an educational application and a learning tool which is accessible to users computers via a virtual desktop application
The Bean application includes the following features:
Does traditional training work? NOT WITH THE NEW GENERATION OF LEARNERS! Massed learning interventions (long training sessions) can lead to over-confidence as large chunks of material
are "learned" in a short space of time. When learning, we forget new
information at an alarming rate!
So how does BEAN counteract this? By breaking learning into bite size chunks!
Firstly, BEAN allows learners to work through the modules at their own pace
– allowing them to personally adjust the time taken to complete a module for their preferred learning style and understanding. This results in less frustration from learners who are left behind because the class has moved on; or be bored discussing a topic they know well! In addition, BEAN allows learners to go back and revise their learning whenever; wherever they are – giving you an on-the-job training manager at the click of a button! REMEMBER: Ebbinghaus stated that the best way to counteract the Forgetting Curve is to review the materials in the first 24 hours after learning the information! BEAN allows for continual revision of the materials.






THE BENEFITS OF DIGITAL LEARNING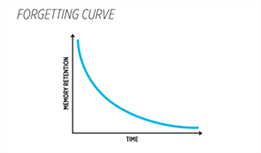 The learning covers all aspects of an audit from pre-engagement activities to execution through to wrapping up for Candy Ltd.
Bean is a digital simulated audit that gives students and trainees a practical understanding of the full audit process through the audit of an organisation called 'Candy Limited'.
The learning covers all aspects of an audit from pre-engagement activities to execution through to wrapping up for Candy Ltd. Bean contains a complete model audit file for Candy Ltd allowing learners to see the BIG picture as well as work through the detailed working papers.
The digital learning is modularised allowing learners to learn at their own pace following a logical audit sequence. Learners have the option to review sections as often as needed or to jump to certain sections for revision when they need help out on the job.
As auditing is closely linked to accounting, we have included an IFRS library of learning to assist the student or trainee with the financial reporting aspect of an audit.
BEAN includes a digital library of the ISA standards under license from the International Federation of Accountants (IFAC). This feature gives learners instant access to the source literature as they work through the application of the standards to Candy Limited.
BEAN is installed onto your PC and works online and offline allowing learners to access the guidance even when they are out of the office and not connected to the internet.
You can install BEAN either via a download link or a BEAN USB which carries an additional cost. the choice is yours.

INTERESTED
If you are interested in BEAN for your audit trainees or you are an auditor who simply wants to refresh their knowledge, please leave your details in the form below and we will contact you shortly.
If you would like to see a DEMO of the BEAN software before purchasing a license. Please click the below link.
SUBSCRIBING TO BEAN
The cost of BEAN for a 12 month subscription is £60 per trainee.
Should you purchase more than 10 licenses a 10% discount applies.
To subscribe now please click the Subscribe Now button.
To get more information please fill in the contact form below and we will contact you shortly.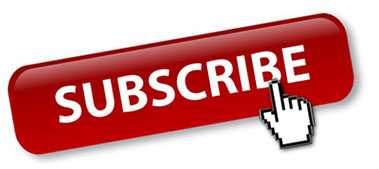 Click SUBSCRIBE
To get your license and installation instructions instantly.
If you are looking for more than 10 users please fill in the contact form below and we will contact you about corporate licenses.
BEAN is designed for Microsoft Windows
From the very start the design team had a core requirement, using the BEAN interface had to be extremely fast and efficient. BEAN achieves this with a simple user interface allowing learners to access the required learning quickly and easily. Learners can also monitor their learning simply from the section homepages which indicates which sections have been completed, and which quizzes they have successfully completed.
BEAN was built from the ground up to deliver a high quality digital learning solution.
To achieve the speed and the visual requirements of the BEAN interface we turned to Windows Presentation Foundation (WPF). Using WPF we have managed to achieve an interface that is both incredibly fast and efficient without having to tone down the visual elements that gives BEAN its eye candy.
What you get is a perfectly balanced experience when using BEAN. Not only is it fun and efficient but excels at delivering what we believe is the most advanced Digital Audit Training available.
FEEDBACK
"I have found bean audit training to be very usefull, its really helping me a lot in carrying out my work. "
By Gloria B Musonda
"The tool is very useful and important. It has proved to be fundamental for the performance of the audit process. Very helpful indeed."
By Nassaka Dorothy
Europe : +44 200 222 7089 Africa : +27 11 568 0370 Mauritius : +230 483 1481
Johannesburg
Sinosteel Plaza
10th Floor
159 Rivonia Road
Johannesburg
South Africa
2146
London
100 St. Pauls Churchyard
Juxon House 2nd Floor
London
EC4M 8BU
Mauritius
DG35 Ruisseau Creole
Royal Road
Tamarin
Black River
Mauritius
90921
© 2019 W Technical Consulting. All Rights Reserved